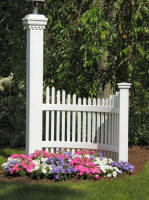 What makes us different from the next company? No other business cares as much as we do. Our family is hands on, we are on the job, in the office and our employees have the same drive and mentality.
We are fully insured, offer benefits to our employees and a retirement plan. We keep our yard and equipment pristine and that's how we want your house or property to be.
We have been out at 11p.m. at night during a rainstorm at a homeowner's making sure their newly installed plants and shrubbery are protected. We have made appointments to meet our clients 7 days a week even after 6p.m. at night because it works best for you.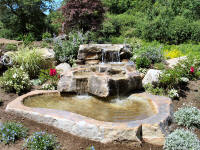 We have watched their homes while they are away making sure that their sprinklers and flowers are in top shape while keeping an eye on their property. We have helped them get their air conditioner unit out of their window because no one was home to help.
We have offered our advice so that our customers always know they have options. In our free time? We are out driving around to make sure your yard is beautiful, your new lot is running on schedule and meeting your needs.
It's a holiday and your are having a party and it's an ice storm and you need your walks shoveled or sand put down? We are there.